WELCOME!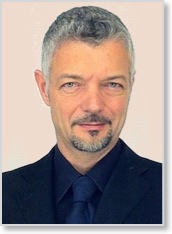 Luca Roselli
Conference Chair
On behalf of the Organizing Committee, I am pleased to extend you a warm welcome and an invitation to contribute to the first IEEE MTT-S Wireless Power Transfer Conference (WPTC-2013). This event inherited the impulse and the momentum of the former workshop IMWS-IWPT (International Microwave Symposium Series - Innovative Wireless Power Transmission) held in Kyoto in 2011 and 2012. The first event, in spite of the earthquake, was very successful and this success was confirmed in 2012; so that MTT-S, through its Technical Committee MTT-26 (Wireless Power Transfer), decided to upgrade the WS to the status of permanent IEEE sponsored annual reference conference as an official instrument to pursue the general policy of investing in the emerging technologies. WPT conference, in fact, aims at stimulating and fostering innovation in the challenging, emerging and multidisciplinary area represented by wireless power transfer. The whole Technical Committee and I are honored by the organization of this event. This is the first one in this new frame and we are aware of the expectation behind; but we are sure that with your contribution it is going to be a great success and we are looking forward to meeting you in the gorgeous site of Perugia, having the opportunity to exchange ideas and stimuli for the future of this promising science.
---
Federico Alimenti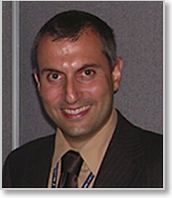 Technical Program Committee Chair
On behalf of the IEEE-WPTC2013 Technical Program Committee, it is my honor to welcome you to the 1st IEEE Conference on Wireless Power Transfer. This year, the TPC is preparing an advanced, exciting program that covers the whole space of wireless power transfer and energy harvesting technologies, spanning from system- to component-level design and solutions. The TPC listed up as many application-based conference topics as possible and asks not only for Academy but also for Industry to submit their contributions. In addition, we have expanded the scope of the conference highlighting high-efficiency power source, rectifying circuits, and unique applications and methods of WPT, besides transmission technology. We believe this may be very useful and helpful for your own research of WPT technology. Please enjoy the various topics of IEEE-WPTC2013 conference! We are looking forward to seeing you soon in Perugia, and wish you an enjoyable and creative stay in Italy.
---
Venue Location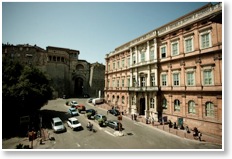 "Aula Magna" of the University for Foreigners ("Università per stranieri")
Palazzo Gallenga,
Piazza Fortebraccio
06122, Perugia Italy






---
Important dates
| | |
| --- | --- |
| Submission Opens (no more than 4 pages abstract) | October 12, 2012 |
| Submission Deadline EXTENDED! | January 12, 2013 |
| | January 19, 2013 |
| Notification of Acceptance | March 2, 2013 |
| Final manuscript Due (4 pages) | April 1, 2013 |
| Conference Dates | May 15-16, 2013 |